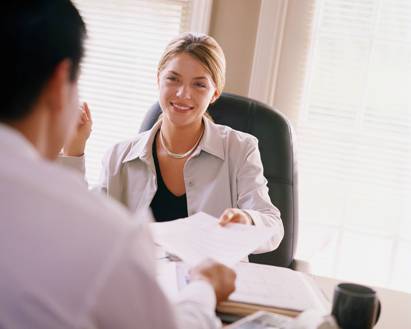 We often hear the term include psychotherapy, a friend, family friend or we can even say - "You need psychotherapy" or "I have to consult this or that thing with my therapist, but sometimes the term is used incorrectly or in flawed.
Here I intend to give a clearer idea of what general but is actually psychotherapy.
To begin an answer is not easy, nor is it a simple process, it is not a panacea.
Since the days of Sigmund Freud to today, its evolution has been at times almost impossible to follow in its entirety.
Although one can say with certainty that it is a complex and rich that it can improve the conditions presented by patients, provide insight and improve the functioning and quality of life of people.
Moreover, we should not be a condition or emotional illness to undergo a process of psychotherapy, it would be healthy for almost everyone, to initiate a process of self-evaluative and self with an experienced psychotherapist.
Psychiatrists, psychologists, some social workers and nurses may have received in their general training, special training to provide psychotherapy, but not all mental health professionals specialize or wish to provide psychotherapy.
Among the professionals mentioned the psychiatrist
combine these forms of drug treatment to relieve the emotional problems of those affected.
But psychotherapy is a delicate process, which
in expert hands can not cause harm.
There are several kinds of psychotherapy, which require different approaches to the patient's problem, we call these forms and techniques and interventions arising from the different forms or schools of psychotherapy.
At times, a combination of different
techniques can be helpful.
The therapist must know how to choose the most appropriate form of psychotherapy, after careful assessment of the patient.
Although there are different types of psychotherapy, they all rely on communication to achieve changes in emotions and behavior of the individual.
Psychotherapy can be provided individual, group or family.
In the case of children and adolescents, playing, drawing, building and pretending, as well as talking, are important forms used by the therapist to share feelings and solve problems.
As part of the initial assessment will determine the need for psychotherapy.
This decision will be based on factors such as the problems presented, history, age, education, developmental level, ability to cooperate with treatment and the decision of what type of intervention is more compatible
to solve problems encountered in the patient.
Psychotherapy
can be used in combination with other treatments (medication, behavior management, or work with the school.)
The relationship that develops between the therapist and patient is crucial and it is important that you as a patient feel comfortable, safe and understood.
This kind of atmosphere of trust lets you express your thoughts and emotions and use an effective therapy to improve their quality of life.
Psychotherapy
can help in several ways.
In addition to receiving emotional support, helps them to resolve conflicts with people, understand feelings and problems and try new solutions to old problems.
The goals of therapy may be specific (change in behavior, self-understanding, improve their relationships with friends), or more general (less anxiety, better self-esteem).
The length of psychotherapy depends on the complexity and severity of problems and the therapist will discuss this issue with you.
You as a patient has a great responsibility with the therapist and yourself, once you start the psychotherapeutic contract, otherwise it may be a failed attempt
Some Types of Psychotherapy
Dialectical Behavior Therapy (DBT) can be used to treat

those who have chronic suicidal thoughts is intentional physical harm or suffering Marginal Personality Disorder or Border ("Borderline").

DBT emphasizes taking responsibility for their own problems and helps the person to consider how to deal with conflict and negative feelings.

It often requires a combination of individual and group psychotherapy.

Family Therapy focuses on helping the family to function more positively and constructively to explore patterns of communication and provide support and education ..

Couples therapy is a specific type of family therapy that focuses on communication and interaction partner (eg parents having marital problems.)

Interpersonal Therapy (IPT) is a brief treatment specifically developed and proven for depression.

The goals of IPT are to improve interpersonal functioning by decreasing symptoms of depression.

TIP has been shown to be effective in cases of adolescents with depression.

Cognitive Behavioral Therapy (CBT) helps improve mood and behavior by examining the confused and distorted patterns of thinking.

During CBT the patient learns that thoughts cause feelings and moods that can influence behavior.

For example, if you experience unwanted feelings or have problem behaviors, the therapist works to identify the thinking that is causing them.

The therapist then helps the individual to replace this thinking with thoughts that result in more appropriate feelings and behaviors.

Research shows that CBT can be effective in treating depression and anxiety.

Play Therapy (for children and adolescents) involves the use of toys, blocks, dolls, puppets, drawings and games to help children recognize, identify and verbalize feelings.

The therapist observes how the child uses play materials and identifies themes or patterns to understand the child's problems.

Through a combination of talk and play the child has the opportunity to better understand and manage their conflicts, feelings and behavior.

Group Therapy uses the power of group dynamics and interaction among peers to increase understanding and improve social skills.

There are many different kinds of group therapy (eg psychodynamic, social skills, substance abuse, multi-family, support, etc..).

Psychodynamic Psychotherapy emphasizes understanding of the issues that motivate and influence the behavior, thoughts and feelings of the individual.

This can help identify the typical behavior patterns, defenses and responses to conflicts and infighting.

The psiconanálisis is a specialized, more intensive psychodynamic psychotherapy usually involves several sessions a week.

Psychodynamic psychotherapies are based on the assumption that the individual's behavior and feelings will improve once the internal struggles are understood and studied.
Holistic Psychotherapy

uses all available resources to discover the psychotherapist on the patient, combines all the previous methods without losing sight of the thorough evaluation of the physical, emotional, and spiritual environment of the patient.

This form covers areas as varied as the way your room is painted, or neighborhood environment, geographic location, habits of the person and family, use and management of time, occupation.

Type of college or school, micro cultures and makes use of the rhythmology and ritmoterapia.

It is one of the most comprehensive and complicated procedures.
Questions you can do a psychotherapist
Why do you recommend psychotherapy?

What results can I expect?

How long will I be in therapy?

How often will I have appointments?

Did you just meet me or other members of my family?

How soon will I see positive results?
If you going through a difficult emotional situation or feel the need to talk to someone who can understand him, listen and help you improve your quality of life, please seek professional help, but first make sure that the practitioner is properly qualified and elected have formal training.
This we can do this by calling, examining boards associations of health professionals in your area.